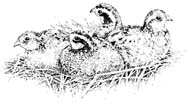 Interested in being a member?
We'd love to have you!
Please fill out our
to join the Covey!
Annual Dues for Membership are:
$20 for Family Membership (2 voting adults)
$15 for Single Membership
A Few Membership Benefits:
Fun and Family friendly environment to enjoy your Weim
Event and Training Guidance
Eligibility for Perpetual Awards and Annual Recognition
Participation in Club Fun Events and Banquets
Annual Youth Camp Scholarships
2020 Annual Awards Banquet!
Saturday, February 8nd, 2020
@ 11 PM-3PM
***SAME LOCATION AS LAST YEAR***
Zukey Lake Tavern
5011 Girard Drive
Pinckney, MI 48169
Join us to:
Celebrate our club members' 2019 accomplishments

Participate in our General Membership meeting and Election
RSVP appreciated to: wintergreen75@gmail.com or palimar68@gmail.com
***Please note food will not be provided but will be available for purchase
Membership Applications and Renewals will be accepted at this event!