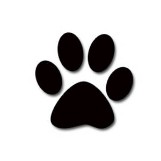 Pause!
This page is for Members Only
These pages are reserved for the members of the SMWC.
Please Log In to access:
Newletters Meeting Minutes Membership Rosters Constitution and By-Laws AKC Documents Legislative Updates News From AKC/WCA Other Club Information
Your login and password for these pages are included in each email and hard-copy edition of the Newsletter. If you have forgotten your login, are a new member who has not received a login or if you are otherwise having difficulty accessing this site, contact the Webmaster.