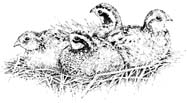 Interested in being a member?
We'd love to have you!
Please fill out our
to join the Covey!
Annual Dues for Membership are:
$20 for Family Membership (2 voting adults)
$15 for Single Membership
A Few Membership Benefits:
Fun and Family friendly environment to enjoy your Weim
Event and Training Guidance
Eligibility for Perpetual Awards and Annual Recognition
Participation in Club Fun Events and Banquets
Annual Youth Camp Scholarships
Interested in joining our club? Click on the Application for Membership link on the left to join today!
2022 DNR Work Days
Highland
Saturday February 19, 2022 at 9 am on course 1
Saturday March 19, 2022 at 9 am on course 2